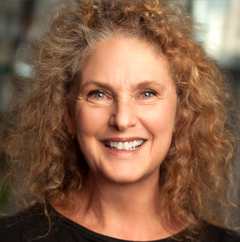 Leslie's work has been featured in these leading print and online publications:
Pierre Deux"s FRENCH COUNTRY
SOUTHERN ACCENTS (cover story)
AT HOME (cover story)
HOME SMART (cover story)
INTERIORS MIDWEST (hardback edition)
INTERIORS MIDWEST (micro website)
ELEMENTS AT HOME (online)
The HIGH BOY
BUILD DIRECT
Leslie Newman Rhodes has created exciting homes for 46 years. Her first total renovation was for a private residence in New Orleans in 1970. She has done both residential and commercial design, and is comfortable with historic as well as modern projects.
Her work has been featured in Southern Accents, French Style, and Interiors MidWest and numerous local home publications in Louisiana, Mississippi, Massachusetts, and Illinois as well as numerous blogs worldwide.
After moving to Chicago in 2005, Leslie launched Space Interior Design.
Her interiors are notable for their unique sight lines and visual flow, exceptional functionality, livability, comfort, and warmth. Her interiors are timeless, uncluttered, and reflect of each client's unique personality.
Leslie has a unique talent for dealing with challenging structural and architectural issues, as well as a keen eye for maximizing storage space.
In the words of her clients, " she followed all the construction details so closely that it enabled us to step back during the renovation with total confidence that it was in her very good hands. I almost wish we had another renovation project because it was such a pleasure to work with her", and "Leslie is a really rare talent – as an artist she notices every detail".
From architectural design to re-arranging furniture, from concept to finish, Leslie's attention to detail, her focus, and desire to please will enable you to realize the home you wish for.